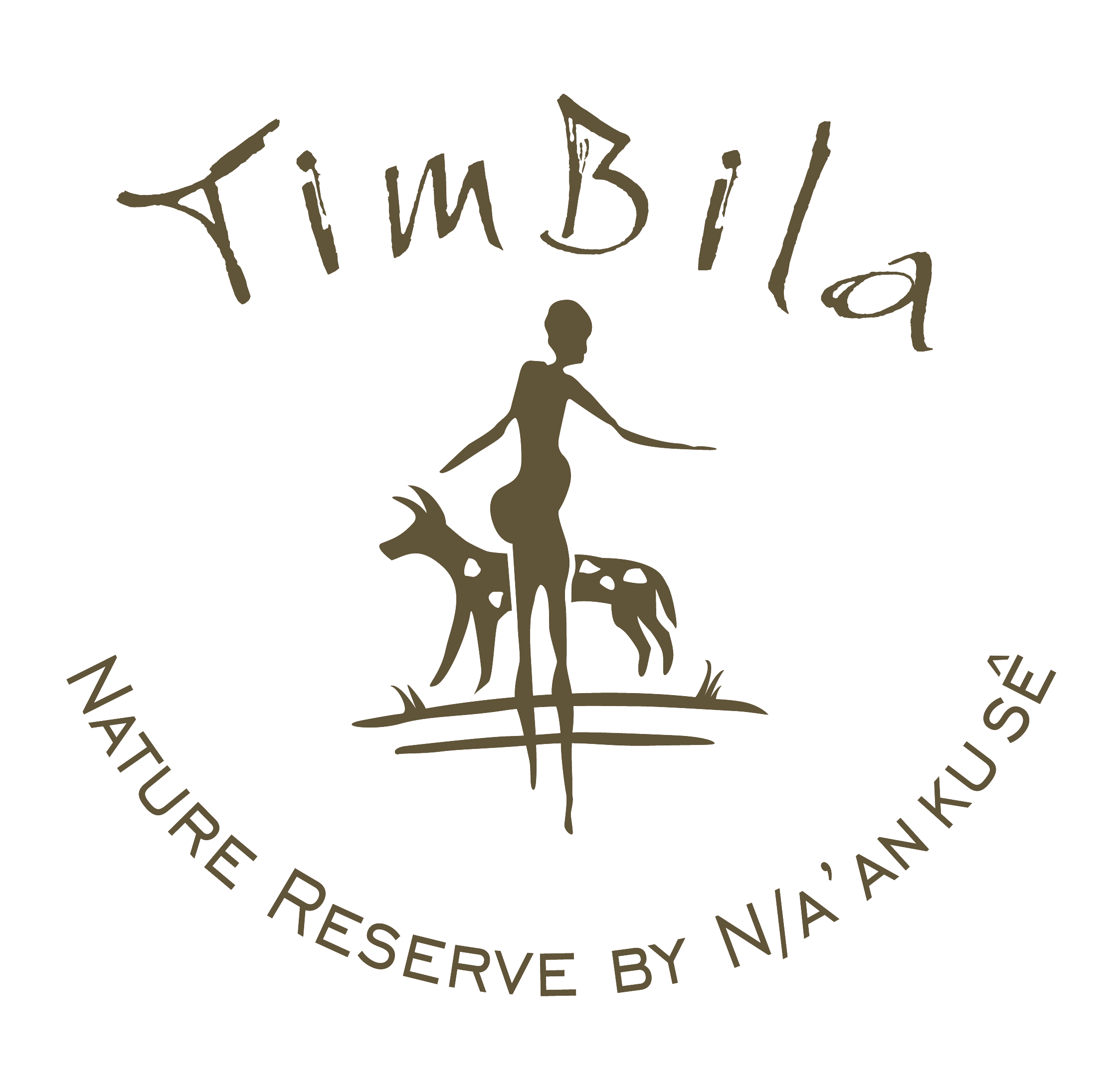 The Home of Second Chances. Have you ever dreamed of a luxurious safari that combines all the must-see wildlife with lifechanging experiences? At TimBila we aim to enrich lives by immersing you in a journey shaped by our stories of human wildlife conflict mitigation. TimBila Nature Reserve is a 33,500 hectare reserve located about 60 km from Omaruru, bordering north of Erindi.

Four world-class eco-tourism properties provide the backdrop to your dream safari, each unique in their own way. Welcome to the home of second chances.
TimBila Safari Lodge
Set into the slope of the Osera mountain, towering high above the majestic plains of the 33,500 hectare reserve, lies a tented lodge like no other. Our story is one of second chances and new beginnings and is conveyed not only through the wildlife and their stories but also through the carefully curated interiors and spaces created for introspection. 12 spacious tented suites with wood fired hot tubs set the scene for your ultimate safari experience.
Private Villa
Nestled into the plains of TimBila Nature Reserve, the epitome of family hideaways awaits. Five bedrooms adorned in safari chic style open onto mesmerizing waterhole views. Sunken lounges, a variety of dining areas, inviting open exteriors and a brilliantly blue swimming pool forms the backdrop to your family safari. Fully serviced and catered, your host will anticipate all your needs. Time to reconnect, rejuvenate and bond over the hypnotic Namibian sunsets and absorbing starscapes.
Camp Namibia - Self-catering Glamping Suites
Walk barefoot in the sandy riverbed of the Omaruru river and find yourself immersed into an Africa experienced by only the lucky few. 12 en-suite self-catering tents and 4 luxury private camp sites line the often-dry riverbank and is home to the authentically down to earth Camp Namibia. A lapa, swimming pool and close-by watering hole set the scene for a relaxed family safari.
Camp Namibia - Campsite
Our 4 camp sites, all positioned for maximum privacy, provide the ideal location to truly experience what the Namibian bush has to offer. Each site has private facilities featuring a bathroom with shower, kitchen preparation area including minibar fridge and washing up area, as well as 220V electricity provided by a solar system. The kiosk at the lapa has items of a basic nature for sale. Camp sites are stocked with wood on arrival and a boma fireplace provides the perfect spot to put your feet up and enjoy a night under the stars.
Open now: TimBila Farmstead
TimBila Farmstead is perfectly designed for a unique farm experience. Break away from the rush of life and seize the moment by developing new skills whilst relaxing in luxury farm-styled accommodation. Overlooking the Mount Etjo mountains, this stylish self-catering farmhouse easily accommodates 12 people with endless activities. Bring out the farmer in you and take on your first Milking Experience or join the Bird Nesting Experience and choose the finest egg for your farmer's feast. TimBila Farmstead - good for nature, good for you.
Discover the Roots of TimBila
Step into the world of wildlife conservation and reserve management and take a peek behind the scenes of how our game reserve is managed and run. It's a fascinating field and you'll also gain insight into the workings of a tireless anti-poaching team. Follow in the footsteps of those who have dedicated their lives to protecting the wild and preserving the ecosystem. 'Purposeful travel' will get a whole new meaning.
Wilderness Drive
With endless space to discover, let a conservation drive reveal the large variety of wildlife and breathtaking landscapes that TimBila Nature Reserve has to offer. Early birds can start the day with a Sunrise Wilderness Drive, accompanied by a delicious breakfast on the reserve. Or sleep in and start your conservation drive at 10:00. Should you prefer to enjoy a beautiful reserve sunset, accompanied by sundowner drinks and snacks, then our Sunset Wilderness Drive will be the perfect fit.
Animal Tracking
Choose your favourite wildlife wonder and using our high tech LoRaWAN tracking system, a guide will bring you as close as possible. Be it the endangered African painted dog, the majesty of lions or our tusked titans, our unique tracking technology will let you enter their world.
Guided Nature Walk
The Namibian bushveld is full of magical surprises. From fascinating flora and fauna, to the sights, smells and sounds of the wild, be enchanted on a Guided Nature Walk. Accompanied by an experienced guide, discover the unique delights of nature. The bushveld never disappoints.
TimBila Rock Engravings
Discover ancient stories etched in stone as you explore the remarkable rock formations adorned with intricate engravings. Led by knowledgeable guides, you'll unravel the secrets of these ancient artworks, gaining insights into the rich cultural heritage of the area.
4 x 4 Self Drives
Embark on a journey through the untamed wilderness at your own pace. Drive behind the wheel of your own 4x4 vehicle and traverse the rugged terrain, immersing yourself in the aweinspiring landscapes of the reserve. As you navigate the trails, keep your eyes peeled for remarkable wildlife encounters along the way.
Private Tours
Enhance your safari experience by booking a private tour, allowing you to tailor your stay exactly to your wants and needs. Our expert guides will accompany you on a personalized journey through stunning landscapes and wildlife encounters, where you can witness firsthand the awe-inspiring presence of stunning wildlife.
Wellness
Rejuvenate and relax with heavenly wellness treatments offered by TimBila and Be You. Feel newborn after a Healing Hot Stone Massage or experience the African Goddess Glow after a combination of peeling and full body massage. Rather enjoy a Safari Whisper Facial or a Marula Namibian Leg Massage? No matter which treatment you choose, you will leave relaxed and re-energized.
What better way to celebrate than with an event draped in elegance in the magical backdrop of TimBila Nature Reserve. Whether a wedding, anniversary, birthday or family reunion, we will make all your dreams come true. Our specialized team will take care of it all, from décor to food, drinks and activities - ensuring you are left enjoying your special day and making the most of every minute to capture memories.
Please feel free to contact us for any questions, queries or bookings. We promise to respond as quickly as possible.
+264 61 22 88 69
From Windhoek: Head north on Western Bypass/B1 toward Okahandja, 72km. Pass through Okahandja, after passing Okahandja, turn right/north, onto B1 heading toward Otjiwarongo. After 65km, turn left onto D2187, heading toward Erindi Private Game Reserve until reaching the gate, 40km. Head into Erindi Private Game Reserve heading west, until reaching T-junction, 1km. Turn right/north onto D2414, until reaching Erindi Exit Gate, 15km. Exit Erindi Private Game Reserve, and head straight on D2414, until reaching T-junction, 10km. Turn left/west onto D2329, and proceed until TimBila Nature Reserve gate, 1.5km.
From Omaruru: Head northeast on C33 toward Otjiwarongo until reaching T-junction, 1km. Turn right/east onto D2329, and proceed straight ahead until reaching TimBila Nature Reserve gate, 38km.
Latitude: -21.1900704
Longitude: 16.3085026
Windhoek – TimBila: 208km
Okahandja - TimBila: 135km
Omaruru – TimBila: 48km
Otjiwarongo – TimBila (via B1): 145km
Otjiwarongo – TimBila (via Omaruru): 190km
Otjiwarongo – TimBila (via Kalkfeld): 126km